Grieving the Child I Never Knew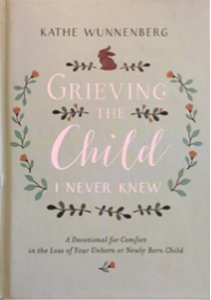 We are thrilled to be partnering with Amy Steele-Woods from the OKC-County Health Dept, to offer our next Grieving the Child I Never Knew group study for moms. It will held every Friday from 10:00-11:30, September 7-October 26, at the OKC-County Health Dept located at 2600 NE 63rd St. in OKC. Books will be provided and the class is offered FREE of charge.
To rsvp to attend, please email your name and email address to melanie@kidsjoiningeternity.org.
This eight week long interactive study will address topics in the book which include Hiding, Suffering, Questioning, Forgiving, Relating and Seeking. In addition, handouts are given and discussions will center around and also address these topics and many more. We will also be incorporating another book, Through the Eyes of a Lion.
You will see below quotes from past participants; we really believe this study will help you on your journey of healing and we hope you will consider joining us!
"Everything. My loss is very new so I don't know where I'd "be" without this experience. I can't wait to stay involved in the future."
"So helpful along this grief highway. It made me understand my deep grief in different ways."
"This class was life-changing. Only for the better."
"Having suffered a miscarriage two months before, I entered this class angry, sad, and depressed.  I cried daily at the drop of a hat, and there were many days when just turning on the lights, getting out of bed, and showering took every bit of energy I had.  Some weeks were harder than others, but as I leave this class I feel as though a giant weight has been lifted from me.  Most of my depression and anger have subsided, and while I recognize that I will never fully move on, I feel as though I have entered into an equilibrium with this new version of myself."
"I found this class provides a personal and meaningful way to relate while grieving. This class also provided concrete ways to relate while experiencing grief, and provided spiritual reassurance."
"I have appreciated the friendships. I haven't been able to attend all the classes, but have regretted the days I've missed. These people and the class is what I needed at this time to prepare myself for my journey with my special needs daughter."
"Emotional support."
"A way to think about what has happened to me and an outlet to know I wasn't alone and it was ok to feel the way I did, knowing we have God and Scripture to turn to."
CLICK HERE to download the flyer to distribute and pass the word along to others you may know who could benefit from attending; we would appreciate your assistance in advertising this study!
For more information on how to bring this study to your hospital, place of worship, and/or organization, or if you have any other questions, please contact 405-802-5739 or email melanie@kidsjoiningeternity.org.