Grieving Parents Surviving Loss as a Couple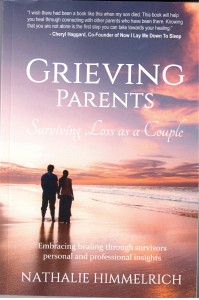 We offer couples mentoring throughout the year. My husband and I, JB and Melanie Edwards, will meet with you and your partner, talk and then tailor our future meetings to your needs. Discussions are also centered around the book written by Nathalie Himmelrich and we use this as our guide with the hope that readers will embrace healing through survivors personal and professional insights. The author points out this book is not written from any specific religious background and the different religious traditions and beliefs are not featured in this book.
To begin this interactive study, it will be $20/per couple to cover the cost of the book. To inquire more, email melanie@kidsjoiningeternity.org.
Here are a couple of statements from those who have participated in our Couples Mentoring program:
"This course really helped my husband and I deal with the loss of our baby.  Speaking with other people who have been through a similar situation really helps in the healing process."
"The couples groups have been EXTREMELY helpful. They made me realize that men and women do grieve different and view loss differently over time.  It's also nice knowing that these people won't think you're crazy talking about your child/baby."
If you have any further questions, feel free to email melanie@kidsjoiningeternity.org. We'd love to have you join us!