Kick-Off Pregnancy and Infant Loss Awareness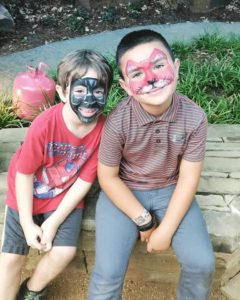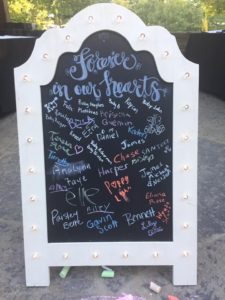 Our 5th Annual Kick-Off Pregnancy and Infant Loss Awareness ceremony will be held on Sunday, September 29, from 6:00-7:30 pm in the Meinder's Garden Terrace at the Northeast corner of the Myriad Botanical Gardens.
We are excited to once again partner with the OKC-County Health Department to assist our families who have lost children by remembering and honoring them a memorial ceremony. A family who you will definitely want to hear from: Sean, Jenna and Noah Vasquez will be sharing their story as we remember their sweet little ones and they share memories of Poppy. We will also have candles to send home for families to light in private at 7:00 pm on October 15, National Wave of Light Day. The entire family is welcome as we will be serving a light dinner and will also have a professional face painter and lawn activities for the kids to enjoy before our ceremony. Our event is FREE of charge and open to everyone, extended family included, who wishes to attend.
Lastly, we will remind everyone the location of our Kids Joining Eternity's bench that we donated to the Gardens. We wanted to give back to our community and provide a year-round family oriented place for those families who did not have a graveside to go to so they could honor those family members that have passed on before them. We feel the location is perfect and again, we appreciate Maureen and the Gardens for their assistance in getting this installed.
Kids Joining Eternity
I have you in my heart. God has you in his arms.
Parking will not be provided the night of the event but can be found around the Myriad Gardens or in the Cox Convention Center parking garage across the street.
If you have any questions, feel free to contact me at (405) 802-5739.
To rsvp so we can know how many for dinner, please contact Melanie Edwards at: KidsJoiningEternity.org. We hope to see everyone there!
*In case of rain, the event will be moved indoors at the Myriad Gardens.