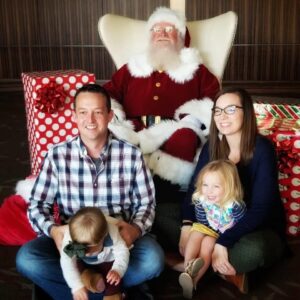 Bring your favorite people and memorabilia for free pictures with Santa. Thanks to the Hepner family, you will have a unique opportunity for holiday pictures that you will treasure each year. This festive event will be held on Sunday, December 11, from 2:00-4:00pm at the Colcord Hotel located at 15 N. Robinson Ave in Downtown Oklahoma City.
Our Santa is the real deal with looks straight from the North Pole and can also be found at: kriskringlechristmas.com.
Families, we hope you take advantage of this private opportunity to be able to bring any baby/child remembrance items you would like to incorporate into your family holiday pictures and to meet some of our other families. Kids will be able to make ornaments plus milk and cookies will be served. All good little girls and boys will also leave with a little something from Santa.